Carl [Charles] A. Striebeck
1845-1905
NO PHOTOGRAPH AVAILABLE
Carl [Charles] Augustus Striebeck was born on April 13, 1845, in Duisberg, Germany, a large city about 30 miles from the border with the Netherlands in the western part of the Ruhr Area in North Rhine-Westphalia. Anecdotal evidence indicates he was one of four children of Abraham Bertram Carl Striebeck (1812-1871) and Henriette Cathrina Sigrist (1815-1894).
He emigrated to the United States in 1872, transiting aboard the Medway, and became a naturalized citizen in 1879. His occuptions were variously listed as "barber" [1878 birth certificte of son Fredick and 1880 birth certificate of daugher Constanze], "clerk at Steinway's piano room" [1884 birth certificate of daughter Constantine], "merchant" [1896 application for passport] and "merchant taylor" [1900 census]. He was married three times, but information about the first union to a Marguerete Weiler is scanty. His second marriage was to Maria Carn Frick in 1877, then to Sophie Anna Auguste Schenitzky in 1905, a month before he died.
He apparently had four children by the marriage to Maria and a son by the marriage to Sophie. Carl died on August 16, 1905, and is buried in a cemetery in New York City.
Maria Cairn Frick Striebeck
1850-????
NO PHOTOGRAPH AVAILABLE
Maria Cairn Frick was the second wife of Carl A. Striebeck and born in Hesse-Darmstadt, Germany, in 1850. She is listed in the 1880 U.S. Census as married to Carl with a one-year old son, William. They apparently produced three other children, but it appears only Constance, born in September 1885 [second daughter with this name?], survived very long after birth as she is mentioned as a student living away "at school" in the 1900 U.S. census.
Sophie von Reyn Striebeck
1864-1946
NO PHOTOGRAPH AVAILABLE
Sophie Anna Auguste Schenitzky was the third wife of Carl A. Striebeck and born in Germany in November 1864. She immigrated to the United States in 1880. Carl was still married to his second wife Maria when the couple apparently met in the 1890s, but since Maria had been placed in a sanitarium, the couple didn't marry until a month before Carl's death in 1905. Their only son, Everhard, was born in 1896 in Germany, where the couple apparently arrived separately in 1896 and returned separately in 1898. She lived in New York City from the time of her immigration until her death at St. Lukes Hospital on January 4, 1946. She is buried at what is now the All Faiths Cemetery [formerly Lutheran Cemetery] in Queens.
Everhard Striebeck von Reyn
1896-1978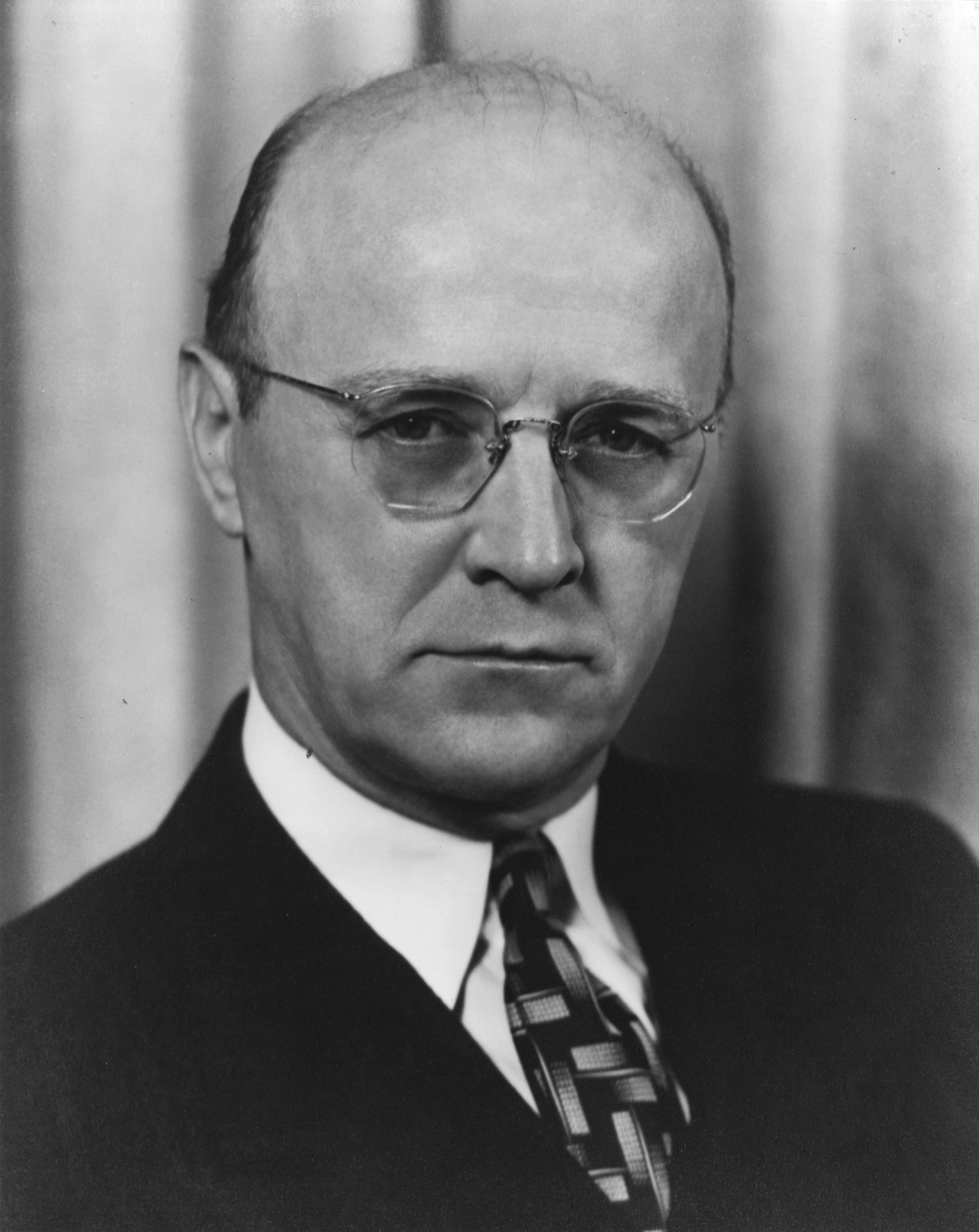 Everhard Striebeck von Reyn indicated through most of his life that he was a native of New York, New York, but as mentioned previously, he was actually born in Hamburg, Germany, on September 23, 1896 to Carl and Sophie Striebeck while the still unmarried couple were on an extended visit to the old country. The name "Everhard Carl August Striebeck" appears on his German birth certificate. Not much is known about his early years, but as he was just short of his ninth birthday when he his father died, he spent much of his later youth in boarding schools; Connecticut's now defunct Stamford Miltary Acadamy and New Jersey's prestigious Peddie Institute [now Peddie School], where he was a member of Kappa Alpha and played on the football team.
After his first wife received a small inheritance, he used the money to start a small automotive repair shop that lasted only a short time. According to family lore, he also ran liquor from Canada into the U.S. during the prohibition years. He later worked in the aircraft industry, for a number of years at Pitciarn Aircraft Company where he assisted in the production of the Pitcairn Mailwing, which was manufactured in Pennsylvania from 1927-31. Sometime after that he moved out to San Diego, California, to work for Consolidated Vultee Aircraft Corporation. In 1941 Consolidated began construction of a plant in Fort Worth, Texas, where von Reyn became superintendent of final assembly and was named Fort Worth's "Man of the Year" when the first B-24 Liberator bomber rolled off the assembly line in 1942. After World War II, he left Consolidated and became manager of the Guiberson plant in Dallas. Sometime in 1948 or 1949, with several former coworkers as stockholders, he formed Reyn Corporation in Irving, Texas, to manufacture an aluminum [or steel] picket fences, for which he unsucessfully applied for a patent. The company installed a number of fences before the venture ran into financial difficulties and was dissolved in 1951. His final business venture turned out to be more successful; Reyn Engineering and Manufacturing Company [later Reyn Metal Products] of Irving, Texas, was noted on his business card as "Designers and Manufacturers of Quality Aircraft Equipment" and for many years supplied food service carts, tray carriers and warmingr ovens to Braniff and other airlines. It was operated by several of his children a number of years after his passing in 1978.
In the early 1950s, von Reyn became active in Irving civic affairs, joining the Rotary Club, Civitan Club and being elected to the Irving School Board, one that became embroiled in a controversy over the firing of the school superintedent John Beard in 1955, apparently for failing to control teachers whom the conservative board thought were following too progressive an agenda. The acrimonious feud between the board's and the fired superintendent's supporters provided fodder for local and regional news outlets for more than four months. The school district wound up being dissolved; a new one was formed that rehired Beard, who after a year found another job teaching at Howard Payne College. Relations between two factions remained frayed for decades thereafter.
Although his given name was Everhard, he went by the nickname "Von" for much of his life. He was married three times, fathering 11 children.
The first marriage, to Laura Hellegas, resulted in four chidren; Shirley, Everhard, Charles and Beverly.
By the second marriage, to Maude Cameron, he had three children; Richard, Bill and Judith.
His final marriage, to Francis Octavia Pope, produced four children; James, Arthur, Thomas and John.
During his third marriage, Everhard always refrained from telling much about his heritage. The reason was that he had told Frances he had only been married once before. She found about the third marriage in the mid-1970s when one of her children discovered an unknown von Reyn living in New York; she then quipped that if she had known he had been through two prior marriages, she wouldn't have married him. He died May 18, 1978 in El Dorado, Arkansas, and is buried there in the Arlington Memorial Park Cemetery alongside Frances.
---